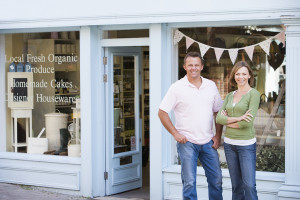 Buying a new POS system can be a long process, which is why some people breathe a sigh of relief when the boxes finally arrive. Although it seems like the hard work is done, you're not nearly there yet. It's time to get the system set up and running, so make sure your business is prepped for success.
Don't try this at home (or at work): There's nothing worse than having problems right out of the box, so have a professional set up your new POS system. This will help ensure the system is properly configured and allow any troubleshooting to happen before you start using it. A professional installer will also make sure the cords are properly hidden and/or bundled neatly, so your workspace isn't a mess with electronic clutter.
Clear the decks: You'd be surprised to hear how many people don't have the space prepared for the new POS system by the time the technician arrives. Clear a spot on the counter or area where the system will be set up. Make sure there is adequate power and power protection, internet access and air flow. If your space isn't ready, the installer will spend valuable time preparing it and charge you for the additional hours or days it takes to get the system up and running. These delays can be costly, so make sure you do your homework (pcAmerica gives you a checklist) before the appointment.
Take advantage of extra services: Loading a restaurant's menus or store's inventory can be a daunting task—especially if you have a lot of stock or your menus rotate for breakfast, lunch and dinner. Ask the vendor whether they will input this data onto the new POS system before it arrives—fees for this service may vary—but in the end, it's worth it. It saves you a lot of time and you'll be ringing sales much faster!
Get smart: Most reputable vendors offer on-site training. We recommend you pay for this service and don't skimp—you've invested a lot of time and energy into buying a new POS system and you should reap the benefits of faster lines, e-receipts, loyalty programs and much more. Mistakes will cost time and resources so it's important that employees are properly trained as well.
Eliminate double work: Once the system is up and running and everyone is trained, make sure to maximize your new technology! If the new POS system offers loyalty program functionalities, then get rid of the punch cards. If it takes many hours a week to complete the payroll and the new system offers payroll service integration, try it out. Aside from moving lines or turning tables faster, a new POS system can help you save time in many other areas of your business, so don't underutilize it.
pcAmerica's POS systems are used by restaurants and retailers around the world. The company offers on- and off-site training, data input, technical support, professional installations and much more.  For more information, please call a pcAmerica sales representative at 1-800-722-6374 or visit www.pcamerica.com
Posted: August 18th, 2015 under Point of Sale.
Comments: none