Warning: You're Losing Money by Not Using Customer Loyalty Programs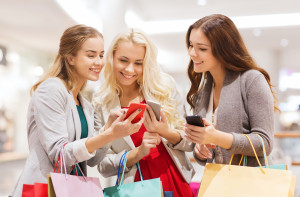 Have you ever heard the saying, "If it's free, it's for me?" We love free stuff—free samples, free products, free anything! A business that offers their patrons free stuff in exchange for their business—for example—buy 10 coffees, get one free makes them feel that their purchases are appreciated.
Creating a loyalty program will encourage people to come back and earn free items or coupons in exchange for repeat purchases. If you aren't using a loyalty program, you are missing out on an important tool that draws people back into your store or restaurant. For example, if a customer needs a gallon of milk and they have a loyalty program at one store where they can earn a free gallon after purchasing a certain number or going to another store where they get nothing for their business, most people are going to choose the store where they will ultimately receive a free gallon.
Most retailers provide good face-to-face customer service, but this ends once the customer leaves your store. Businesses that aren't using a loyalty plan are missing out on a bigger picture—tracking, analyzing and responding to purchases that may generate additional opportunities.
And there lies the power of loyalty. When a customer signs up for your program, you can require they offer information like their name, age, location and email address. You can store that information in your system and use the POS to track their transactions.
These programs will also provide a vehicle for your business to communicate with your customers more directly and create targeted marketing campaigns. Rather than focusing on larger-scale campaigns or blanket emails, this data can be used to issue more individual offers to your best customers or people who haven't made a purchase in weeks or months.
To keep customers coming back for more, Cash Register Express and Restaurant Pro Express offers a built-in loyalty program option that supports a variety of currencies, including points, birthday rewards and frequent visitor discounts.
To learn more about built-in loyalty programs, call a pcAmerica sales representative at 1-800-722-6374 or visit www.pcamerica.com.
Posted: October 2nd, 2015 under POS, Retail POS System.
Comments: none