More than Just Tech: Choosing the Right POS Service Provider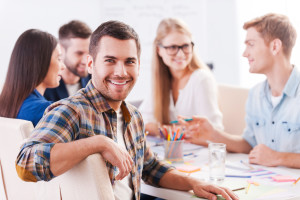 At pcAmerica we talk to people about their POS needs all day long. So when we're pitching a new client, we often invite them to do several things to make sure we're a good fit and vice versa. Choosing the right POS service provider can be the key to an easy experience with your new POS system or a miserable one that leaves you with a never-ending headache.
How do you determine if a POS service provider is right for you?
Ask around: First, ask around to see if anyone else in your local area has used the company and about their experience. This is especially important if your business is specialized and will require customizations to the software. Other businesses in your community can give you more information on your local representatives and their own experience with them.
Know what services the company provides: POS service providers run the gamut of total solutions and support to vendors who only sell hardware and software. Shopping around is important. Know your needs—if you'll require professional technical support and on- or off-site service, be sure the POS service provider you choose offers those options rather than choosing a bargain basement vendor with no frills or support department.
Get a demo: Most POS service providers have abbreviated demos available online. These are great, but you should also make an appointment with a sales rep to have an in-person or remote demo online so you can see what the software has to offer. Don't choose a package or POS service provider that doesn't allow you to grow in the future if that's what your goals are. We recommend choosing a package that serves your needs now and gives you room to expand (if you want to open a second or chain of locations) and upgrade your technology for future use.
For help deciding on the best service provider to meet your needs, call to speak to one of our POS experts at 1-800-722-6374 or visit www.pcamerica.com.
Posted: October 2nd, 2015 under Point of Sale, POS Hardware, POS System.
Comments: none