Finish Payroll in One Simple Step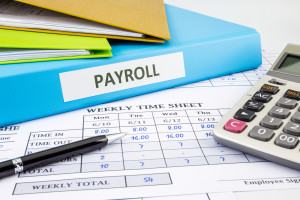 Payroll can be a headache if you're still doing it yourself. With all the different facets that payroll encompasses—paychecks and direct deposits, deductions, garnishments and local, state and federal tax filings, there's a lot of room for error. Your time is valuable and every second a business owner or employee spends working on payroll could actually cost you money, because that person is not helping customers, taking orders or closing sales.
Unfortunately, the fines and penalties related to incorrect payroll can cost your business some serious coin, so it pays to leave this job to the experts. In the past, professional payroll services may have been cost prohibitive for small to medium size businesses but pcAmerica's point of sale solutions make getting your data to the experts easier than ever before.
pcAmerica's POS systems include a time clock function that allows employees to clock in and out, accurately tracking their attendance, hours worked as well as paid and unpaid breaks. At the end of a pay period, owners and managers can review this data, submit hours data, and some commission reports (if applicable) directly from the terminal to a Heartland Payment Systems' payroll solution. Good bye printed time cards and paperwork!
Putting your payroll in the hands of professionals will help you breathe a little easier. These providers are well-versed in local, state and federal laws which differ by the state and some may have more taxes withheld (ie: city, school district and municipal taxes) on top of other withholdings.
For more information about how you can use your time clock function in conjunction with Heartland Payment Systems' payroll solution, please call your pcAmerica representative at 1-800-722-6374 or visit www.pcamerica.com.
Posted: October 1st, 2015 under Point of Sale.
Comments: none