How to find the Best Retail POS System to Suit Your Needs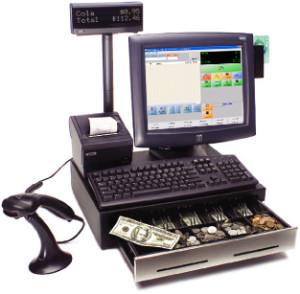 If you're looking to purchase your first retail POS system or upgrade your technology, congratulations! There are a lot of things to consider before you start shopping.
First, be honest about your needs. If you operate a small boutique or single-store location, you probably don't need the largest, fanciest POS setup. Think carefully about the software and be honest: do you need inventory management, loyalty capabilities, payroll and time keeping? It seems like common sense, but don't choose a package that leaves out some of the important features you will use. Any reputable vendor can help you choose the components that will work with the software package you select.
Consider your budget and if you want to buy or lease a solution. Once you've chosen a price point that you're comfortable with and you've made a list of needs and wants, you're ready to choose the best retail POS system for you.
Some other points to consider:
Ease of use: Your new retail POS solution should be easy to use and intuitive to learn. A complicated system that requires a lot of clicks between screens, multiple steps to complete a sale or too many peripherals like a keyboard or mouse can slow things down and frustrate staff.
Get trained: Once the system is installed, it's exciting, new and shiny. It's tempting to take it live right away, but your business will be the only one that suffers if you start using it before everyone is prepared. Give yourself and your staff enough time to be trained thoroughly on the system.
Plan for the future: If you only own one location right now but you may want to expand in the future, the best retail POS system gives you the flexibility to add additional terminals and locations to your "network." Once you have the network established, you can manage all of the locations from one computer, whether it's an on-site terminal in a back office or your home computer.
pcAmerica's Cash Register Express is used by thousands of stores around the world. To find out if it's the best retail POS system for you, please call a pcAmerica sales representative at 1-800-722-6374 or visit www.pcamerica.com
Posted: July 9th, 2015 under Point of Sale, POS, Retail POS System.
Comments: none